Women For Women
Women for Women organsisation developed by women to lend a hand to another woman in need. This is a non profit organisation which is funded soley from fund raising and donations .
Our goal is to help enrich and better lives of women.
MAY 10th IS WORLD LUPUS DAY
May 10th 2009 WORLD LUPUS DAY
Please forward me any interesting themes for fundraising this year.
Lupus foundation is selling orange shoe laces to raise funds and awareness, Pair of laces cost $5:00, all proceeds go to the lupus Ontario of Canada.
Pledges and donations are still accepted till Friday May 20, 2009,
To sponsor please visit www.lupusontario.org and sponsor TEAM AJAX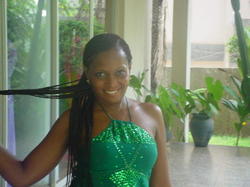 Lupus Girls night out Fundraising
You are Welcome to Join our organisation